>> Sunday, March 22, 2009
View of Victoria Falls, Zimbabwe
Originally uploaded by photosecosse
Read more...
Posted by Sdudla
at 6:46 AM
0 comments
>> Sunday, March 15, 2009
Biti at a press briefing earlier.
Election result sheet stuck to the wall. You can clearly see who has won and who lost, and by how much...
These 2 woman and a man are election officials who had to sleep here on the grass protecting the ballot boxes untill the counting started this morning. This was in Musana, bindura rural.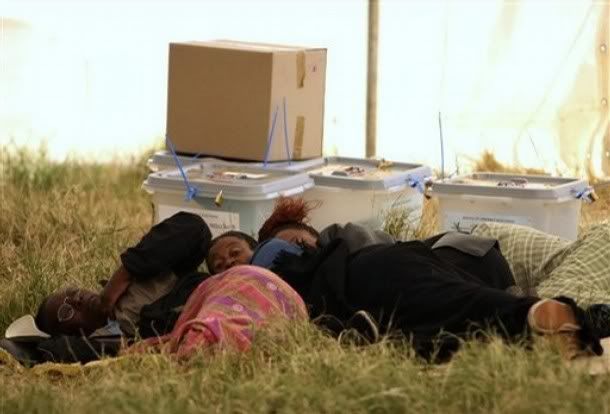 Read more...
Posted by Sdudla
at 10:06 AM
0 comments